Join an authentic Land Rover 4x 4 tour with a authentic Barbadian, This Multiple Award winning (6) hour Coastal Tour of Barbados picks our Explorers from their Hotels at approximately 8:15 – 9:00 a.m. (you will be given a more precise time when your booking is made as each hotel will have it's own pick up time)
Once everyone is aboard, our exploration takes you around the beautiful coastline of Barbados, making five (5) leisurely stops traveling along the south coast of Barbados passing through our Capital – Bridgetown which is steeped in history. The tour continues along the Glitzy West Coast where you will find the homes of many celebrities and mega rich people, through Holetown where it all began and to our first stop at Speightstown which was once the capital, then on to one of the hidden gems in the north for the island for breath taking views of a very different landscape. Next head to the refreshment stop at Cherry Tree Hill, this is where you will be served some traditional Bajan bite sized treats and drinks as we enjoy one of the most spectacular views Barbados has to offer. After refershmnets you will head off to explore the rugged East Coast of the Island which includes the East Coast Road and Bathsheba making our way to our Lunch Stop at Martins Bay. Lunch is served at a seaside Restaurant; this Restaurant is a real gem of a place as it mostly caters to locals so you are guaranteed real "Bajan" food. We then set off to see more of the countryside and on to one of the most beautiful off the beaten track beach Barbados has to offer. We then make our way back toward the south coast and through Oistins Town before returning to your hotel at approximately 3.00 – 3.15 p.m.
​
Our leisurely Tour Stops are:-
• Speightstown (bathroom stop)
• Hidden Gem in the north of the island
• Cherry Tree Hill
• Martins Bay (for lunch)
• Beachy Head Beach
​
This Tour takes a maximum of nine (9) this sets the stage for a very intimate day out, and our philosophy is to start as strangers and end as friends!
​
We also offer a private tour option.
Please visit the following link for info on the private 4x4 tour
​
Available on: Mon, Tues, Wend, Thur, Fi, Sat & Sun
​
Length: 6 hours
​
(Cruise Port)
Departs: 9:15am
Returns: 3:15pm
​
(Hotels)
Departs: 8:15am/9am Returns: 2:15-3:00pm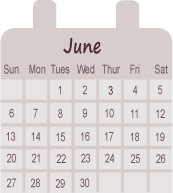 Rate per person
BDD $210

What to Bring
Walking shoes
Camera
Your Tour Pass

Inclusions
Pick up & Drop Off
Transport
Entrance Fees
Lunch
Drinks


Additional Info
Not suitable for
Persons with knee problems
Persons with back problems
Persons with difficulty walking