What to Bring
Walking shoes
Camera
Your Tour Pass

Inclusions
Pick up & Drop Off
Transport



Additional Info
Not suitable for
Persons with knee problems
Persons with back problems
Persons with difficulty walking
4x4 Private Adventure Tour
Barbados has a wide array of diverse and enchanting attractions that are easily accessible by many means of transportation but there are some special spots that require a bit more rugged of a vehicle that can take you on the roads less travelled. Our hidden gems that make Barbados truly unforgettable.
​
On a private 4x4 adventure tour you can work with us to plan your special adventure.
Some of our favourite places to recommend are
​
Harrismith Beach
Bottom Bay
Cove Bay
Morgan Lewis Beach
Shark Hole
Long Pond
​
This is not an itinerary just some of our favourite adventure stops. We will work with you to design your day
​
This Tour takes a maximum of nine (9) this sets the stage for a very intimate day out, and our philosophy is to start as strangers and end as friends!
​
​
Available on: Mon, Tues, Wend, Thur, Fi, Sat & Sun
​
Length: 6 hours
​
(Cruise Port)
Departs: 9:15am
Returns: 3:15pm
​
(Hotels)
Departs: 8:15am/9am Returns: 2:15-3:00pm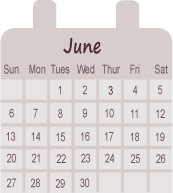 Rate




BDD $1680.00
for your group. A maximum of 9 persons can be accommodated