Tranquility Turtle & Shipwreck Adventure & Beach Day

(Cruise Ship Excursion)
Join us aboard Tranquility Cruises Glass Bottom Tranquility has been built with customer comfort in mind. The boat is fitted with ramps for easy boarding and disembarking on the beach. The boat has 2 washrooms on board, a bar and an upper and lower deck with lots of seating. There is a glass bottom area for those who prefer to stay on board and enjoy the sights bellow. Tranquility is also equipped with life vest, snorkel and mask for those who wish to get wet and explore a shipwreck or swim with turtles and fish. An extra treat for kids on board is the boats waterslide.
Our Turtle and Shipwreck Cruise is 1 hour and 30 minutes long. The cruise departs from our dock at the Careenage before heading to Carlisle Bay. Carlisle Bay al crescent-shaped bay located on the South West Coast of the island and is considered by many to be one of the most beautiful beaches. in the world. On most days Carlisle Bay boasts calm turquoise waters with no undertow, delicately lapping on the soft white sand. This bay draws both locals and tourists alike with its breath-taking beauty above water, but also its' thriving marine park that is enjoyed by scuba divers and snorkelers alike. Under the surface of the sea Carlisle Bay comes alive with vibrant tropical fish in abundance, sea horses, sea turtles, octopus, rays, and much more! This unique array of marine life is due in part to the six different ship wrecks in the water as shallow as 12ft. The wrecks are obviously another important contributor to the popularity of Carlisle Bay. For those seeking an adventure, you will not be disappointed with the sight of these sunken treasures.
​
Please note that the sea life seen from day to day varies.
​
The boat cruise is 1 hour and 30 minutes, it includes snorkelling at 1 shipwreck and visiting the feeding area where swim with the turtles.
​
There is no guarantee on the number of turtles you will see, on some days it may be 11 on some it may just be one.
On very rare occasions turtles are not seen at all.
​​
Following the boat cruise enjoy some time on one of the most beautiful beaches in the world before returning to the Ship. On Carlisle Bay you will be provided with use of a beach chair and shared umbrella.
​
Barbados $110/ US $55 per adult
Barbados $80/ US$ 40 per child
​
​
​
Available on: Mon, Tues, Wend, Thur, Fi, Sat & Sun
​
Length: 1hr 30min cruise beach time varies
​
(Cruise Port Departure)
Departs: 8:35am, 10:45am, 1:00pm & 3:00pm
​
​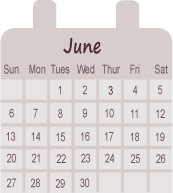 This offer valid until the 31st October 2021. All excursions must be taken by October 31st 2021. This tour requiers a minimum of 6 persons to run when booked at the special rate. Bookings can be separate bookings made up of unrelated persons who. are not traveling together and do not know eachother or families or friends booking together. Therefore your individual booking does not need to be for 6 persons. If the minimum is not achieved at your requested date we will do our best to work with you in providing you with an alternative date. If an alternative date can not be found you will be refunded in full.
What to Bring
Slippers
Camera
Your Tour Pass
swimwear
Beach towel
sunblock

Inclusions
Boat cruise to swim with the turtles and snorkel at a shipwreck
Please note the boat is boarded from the beach and not a dock
Transport is included.
Beach Chair & Shared Umbrella
​
Additional Info
Not suitable for
Persons with knee problems
Persons with back problems
Persons with difficulty walking