Coco Hill Forest
Regenerative Agriculture, Agroforestry &
Green Therapy
​
About Coco Hill Forest & "Forest Bathing"
Coco Hill is located in the hilly Scotland District of Barbados. This beautiful 53-acre forest is home to birds, monkeys, fresh water springs, indigenous tree ferns, royal palms, many fruit trees, spices, herbs, medicinals plants and other tropical flora. The highest point on the forest is 1085' and overlooks the rugged East coast. There are spectacular look-out points overlooking the hills onto the east coast.
​
We are a regenerative agricultural and tropical flora repository project. We practice 'forest to table" cuisine under the ethos of "eat what you grow". Our farming is based on elements of permaculture, syntropic, vertical and terrace farming.
Forest Bathing
​
Once you are ready to start, it would be great to turn off or silence your devices. Take a few deep breaths and center yourself. Turn your focus to the sounds of the forest, birds chirping, gentle rustle of leaves moving with the wind. You can sit at the Mound bench and observe your surroundings , feel the Atlantic Trade winds blowing off the East Coast and being oxygenated by the forest trees, breathe that in.

Our guided tour and hike is offered by appointment to our guests which allows them to explore the forest, learn about Barbados tropical flora, geography, agricultural history and 'bush medicine'.
​
​
Available only by appointment
​
Length of hike: 90 minutes
​
​
​
Scheduled by appointment
​
Scheduled by appointment
​
​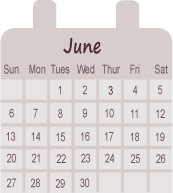 Prices with transport
Minimum 4 persons maximum of 20
BDD $120 or US$60 per person
​
Price without transport
BBS$70 or US$35 per person
​
​



What to Bring
Walking shoes
Camera
Your Tour Pass

Inclusions
​
We offer rates with and without transport please specify which one you prefer at the time of booking
Entrance Fees
1 Beverage


Additional Info
Not suitable for
Persons with knee problems
Persons with back problems
Persons with difficulty walking