What to Bring
Walking shoes
Camera
Your Tour Pass
​
Inclusions
Pick up & Drop Off
Transport
Lunch
Please note that the entrance fee to Animal Flower Cave is not included

Additional Info
Not suitable for
Persons with knee problems
Persons with back problems
Persons with difficulty walking
Barbados is an Island of great beauty and diversity. Join us on this scenic tour, visiting many of those special places along or near to the shoreline that make Barbados the gem of the Caribbean. Our route takes us along the South Coast beginning with Bridgetown the Capital of Barbados and a UNESCO World Heritage site; Our first stop which is a part on the UNESCO World heritage site is the historic Garrison. The British built first garrison in the West Indies at St. Ann's Fort in 1705. After a bit of history it will be time to en joy the Barbados coastline as we make our way up the coast and through the popular fishing village of Oistins making our second stop at Miami Beach. Miami Beach is a favorite with visitors and locals alike. Leaving Miami Beach we drive further up the south coast to Foul Bay; a long and wide beach whose shores are washed by turquoise waters. Our next stop is Codrington College. Codrington College was built in 1715 and is the oldest Theological College in the western hemisphere. Just up the hill from Codrington College is our next stop St John's Church. St John's Church one of the oldest churches on the island it set on a cliff and captures spectacular views of the East Coast of Barbados. From this gothic church we will journey through the Parish of St John and into St Joseph down into Bathsheba which was named for its great beauty; it is also the location of the Soup Bowl the favorite stop for surfers in Barbados. After a morning of beauty it will be time to taste the flavour of Barbados with local cuisine served up at our lunch stop at the Animal Flower Cave Restaurant located at the Northern tip of the island . The Northern point of the island differs drastically from most of the island. Here you will find waves crashing into limestone cliffs in a most dramatic fashion. Leaving North Point we head down the West Coast of the Island through two of the Islands oldest towns Speightstown and Holetown. Speightstown was also known as "Little Bristol" and was once the main port on the Island. Holetown was the sight of the first British settlement. In Speightstown we will stop at a local bakery for some delicious local treats.

Tour Highlights
Bridgetown (drive through)

Garrison

Miami Beach

Foul Bay

Codrington College

St John's Church

Bathsheba

Cherry Tree Hill

View of Morgan Lewis Windmill

Lunch at the Animal Flower Cave restaurant

North Point

Speightstown (stop at bakery for local treats)

Holetown (drive through).

Free Bottle of Rum Punch for each adult
Available on: Mon, Tues, Wend, Thur, Fi, Sat & Sun
​
Length: 6-7 hours
​
(Cruise Port)
Departs: 8:45am Returns: 3:30-4:00pm
​
(Hotels) Departs: 8:00-9:00am Returns: 3:30-4:30pm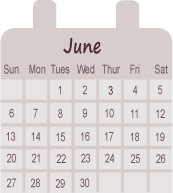 Adult Rate
BDD $254
US$ 127.00

Child 3-12 yrs Rate
BDD $174
US$87.00
This offer valid until the 31st October 2021. All excursions must be taken by October 31st 2021. This tour requiers a minimum of 6 persons to run when booked at the special rate. Bookings can be separate bookings made up of unrelated persons who. are not traveling together and do not know eachother or families or friends booking together. Therefore your individual booking does not need to be for 6 persons. If the minimum is not achieved at your requested date we will do our best to work with you in providing you with an alternative date. If an alternative date can not be found you will be refunded in full.