What to Bring
Walking shoes
Camera
Your Tour Pass

Inclusions
Pick up & Drop Off
Transport
Entrance Fees
Lunch
Drinks


Additional Info
Not suitable for
Persons with knee problems
Persons with back problems
Persons with difficulty walking

Barbados Flora & Fauna visits two of the best Gardens in Barbados Both gardens have been awarded the best garden in the Caribbean award on several ocassions. We also vist St Nicholas Abbey a historic plantation with beautiful grounds, gardens and woodland.
Our first stop is St Nicholas Abbey, this Plantation House is likely the last remaining authentic house of the 17th Century that exists anywhere in the "New World". When this residence was built around 1658 of brick and limestone, many of the structures in the North America were made of timber, and have long since perished. The residence was built only 30 years after Barbados' settlement by the British in 1627. The Plantation produces award winning rum and they are always delighted to offer you a sample.
After a wonderful visit to St. Nicholas Abbey it will be time to taste the flavor of Barbados with local cuisine served up at our seaside lunch stop. After lunch we will visit tthe seaside town of Bathsheba, famous for its breathtaking beauty and pounding surf.
Andromeda Botanic Gardens was created by Iris Bannochie in (1914-1988) Mrs Bannochie was the foremost horticulturalist in Barbados; winner of three Gold medals at the Chelsea Flower Show; recipient of the Silver Crown of Merit issued by the government of Barbados; and she was awarded the prestigious Veitch Medal by the Royal Horticultural Society, England. The garden Iris' private retreat for 22 years and was opened to the public in 1976.
Our last but certainly not least enjoyable stop for the day will be Huntes Gardens owned and run by Mr. Anthony Hunte; this garden in a sink hole that has been transformed into one of the most beautiful spots on the island.
​
​

Tour Highlights
St Nicholas Abbey

Lunch

Bathsheba

Andromeda Botanical Gardens

Hunte's Gardens or Flower Forest
Available on: Mon, Tues, Wend, Thur, Fi & Sun
​
Length: 6-7 hours
​
(Cruise Port)
Departs: 9:45am Returns: 5:30pm
​
(Hotels) Departs: 8:45-10:15am Returns: 5:00-6:00pm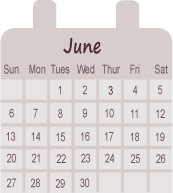 Adult Rate
BDD $256.00
Child 3-12 yrs Rate
BDD $145.00
Please note that customers from this tour and the Barbados Past & Present Tour often travel on the same vehicle. The two tours have 1 attraction that is different. Barbados Past & Present visits Harrisons Cave whilst Barbados Fora & Fauna Visits Hutes Gardens. The two attractions are less than 5km apart from each other. There is little disturbance caused to either tour and combining them allows for both tours to run regualary and to keep the cost to the customer down... This is a common practice in Barbados and other countries large and small in the world