What to Bring
Walking shoes
Camera
Your Tour Pass

Inclusions
Pick up & Drop Off
Transport
Entrance Fees



Additional Info
Not suitable for
Persons with knee problems
Persons with back problems
Persons with difficulty walking


Everyone wants to spend a day in paradise and Barbados is truly just that. To start your day we will journey over to the East Coast of Barbados. Our first stop will be Cherry Tree Hill with its breathtaking views of the East Coast from there we will make our way to Morgan Lewis Windmill. The windmill is on the top 100 endangered historical sites in the world. As we come down onto the coastline we will travel through Cattlewash and make a stop in Bathsheba which was named for its great beauty; it is also the location of the Soup Bowl the favorite stop for surfers in Barbados. Our next stop will be St John's Church one of the oldest churches on the island, set on a cliff and capturing spectacular views. From this gothic church we will journey through the parish of St George past the Gun Hill signal station and the great white Lion as we make our way to the Garrison Historic area. The British built first garrison in the West Indies at St. Ann's Fort in 1705. The garrison, which served as the regional headquarters of the British Navy, soon expanded to include barracks and a parade ground. For more than a century was the largest British Colonial garrison. The Garrison has a special importance for the people of Barbados as it was here the flag of the independent nation was unfurled on 30th November 1966. On the way back to the port we wil also pass through the capital of Bridgetown a UNESCO world heritage site.
​
Tour Highlights
Cherry Tree Hill

Morgan Lewis Windmill

Bathsheba

St John's Church

The Garrison

Bridgetown
​
​
​
​
​
​
Available on: Mon, Tues, Wend, Thur, Fi, Sat & Sun
​
Length: 3-4 hours
​
(Cruise Port)
Departs: 9:00am Returns: 12:30-1:00pm
​
(Hotels) Departs: 8:30-10:30am Returns: 12:30-1:30pm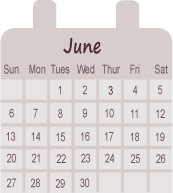 Adult Rate
BDD $118.00
US $59.00

Child 3-12 yrs Rate
BDD $76.00
US $38.00
This offer valid until the 31st October 2021. All excursions must be taken by October 31st 2021. This tour requiers a minimum of 6 persons to run when booked at the special rate. Bookings can be separate bookings made up of unrelated persons who. are not traveling together and do not know eachother or families or friends booking together. Therefore your individual booking does not need to be for 6 persons. If the minimum is not achieved at your requested date we will do our best to work with you in providing you with an alternative date. If an alternative date can not be found you will be refunded in full.