Experience Big Game Fishing for wahoo, dorado/mahi mahi, marlin, sailfish, tuna and barracuda; Light Line Fishing for barracuda, small tuna, wahoo and dorado or Reef Fishing for snappers, jacks and crevalles.
Our very experienced and friendly captain and crew ensure that your guests always have a great day on the water. Whether they are avid fishermen (and fisherwomen) or looking to try fishing for the first time, our captain and crew will make sure that they are well taken care of. The vessel has full safety equipment, the latest electronics and public liability insurance
Charter Highlights
​
36 ft. Sports Fisherman with twin turbo diesel engines. Full toilet facilities, a large sundeck, spacious cockpit with sun awning with seating both in the cockpit and up on the flybridge.

Transport to and from Boat

Charter Maximum 6 persons

All tackle and bait included

Drinks
​
​
Fishing Options
We offer 3 different fishing options
​
Deep Sea Fishing
Troll for wahoo, dorado, barracuda, tuna, sailfish and marlin.
Suitable For: Anglers of all ages. The more experienced anglers may want the longer charters to target sailfish or marlin. No experience is necessary.
Recommended Length of Charter: 4-8 hours
​
Light Line Fishing
Using lighter line, smaller rods and reels – fish for barracudas, crevalles, small tuna, dorado and wahoo.
Suitable For: People of all ages, experienced or not. Great for kids.
Recommended Length of Charter: 4-6 hours
​
Reef Fishing
Can be done in the day or night. Fishing while anchored on a wreck, from the stern of the boat, with either spinning rods or handlines for reef fish such as snappers, jacks, crevalles etc.
Suitable For: People of all ages, experienced or not. Fun for kids.
Recommended Length of Charter: 4-5 hours.
​
​
Available on: Mon, Tues, Wend, Thur, Fi, Sat & Sun
​
Length: 4 hours
​
​
Charter Rate
Max 6 persons
US$578.00
BDD$1156.00
​
​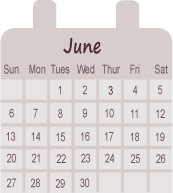 What to Bring
Camera
Your Tour Pass
Towel
Inclusions
Pick up & Drop Off
Transport
Drinks

Additional Info
Not suitable for
Persons with knee problems
Persons with back problems
Persons with difficulty walking
​
Frequently Asked Questions
​
Can kids go fishing?
Yes, we have taken children of all ages fishing. There are life jackets on board and there is lots of shade and a toilet.
​
How much time will actually be spent fishing?
It depends on the type of fishing that you choose to do. However, you will usually start fishing just 8 minutes after you leave the dock.
​
Is it better to fish in the morning or afternoon?
Traditionally, the morning has always been the more popular time of day and "true" fishermen will tell you that the earlier the better. However, the difference in morning and afternoon is really very minimal and you have just as much chance of catching fish in the afternoon as you do in the morning.
​
What kind of fishing will we be doing?
We now offer three types of fishing and the choice is yours. For Deep Sea Fishing, we usually troll with dead baits and lures. This means that the boat will be moving all the time with lines in the water. The dead baits are on lures and the colours and movement attract the fish. For Light Line Fishing you will be using lighter line and smaller rods and reels and fishing for barracuda, small tuna, crevalles, wahoo and dorado. For Reef Fishing you will be fishing off of the back of the boat, while anchored on a reef, with either spinning rods or handlines for reef fish such as snapper, jacks and crevalles.
​
Do you need to have fishing experience?
Absolutely not - we cater to the experienced fishermen as well as novices. Our captain and crew will assist you if you are a novice.
​
Can we keep some of the fish?
Yes, once you are successful (and we certainly will try our best to ensure that you catch fish) our captain, will be happy to clean and fillet off some fish for you
Will we be fishing very far off shore?
In Barbados, we have over 400 feet of water within three quarters of a mile of the shore, so very little time is lost steaming to distant waters. We start fishing just 8 minutes from port. We fish mainly the South and West coasts as these have deep structure close inshore. The West coast is always protected from the prevailing easterly trade winds and therefore the water tends to be quite calm and is ideal for those with poor sea legs. .
​
How does the sargassum seaweed affect the fishing?
Our captain and crew are very experienced fishermen and have learnt to work with the seaweed. Depending on where the fish are catching at the time, they will either avoid the larger areas of the seaweed altogether or in some cases they will fish the outer edges of the seaweed where fish are known to gather.